TARGETED AND RELEVANT
A portfolio reinforces the learning process
Capturinglearning experiences. Collecting feedback, analyzing the development and working on relevant learning objectives. The Owik portfolio contains every function for students you can expect from a contemporary portfolio. But it also offers the school many useful functions: directing learning and development processes, managing the growth of the portfolio and the use of modern ELO functions.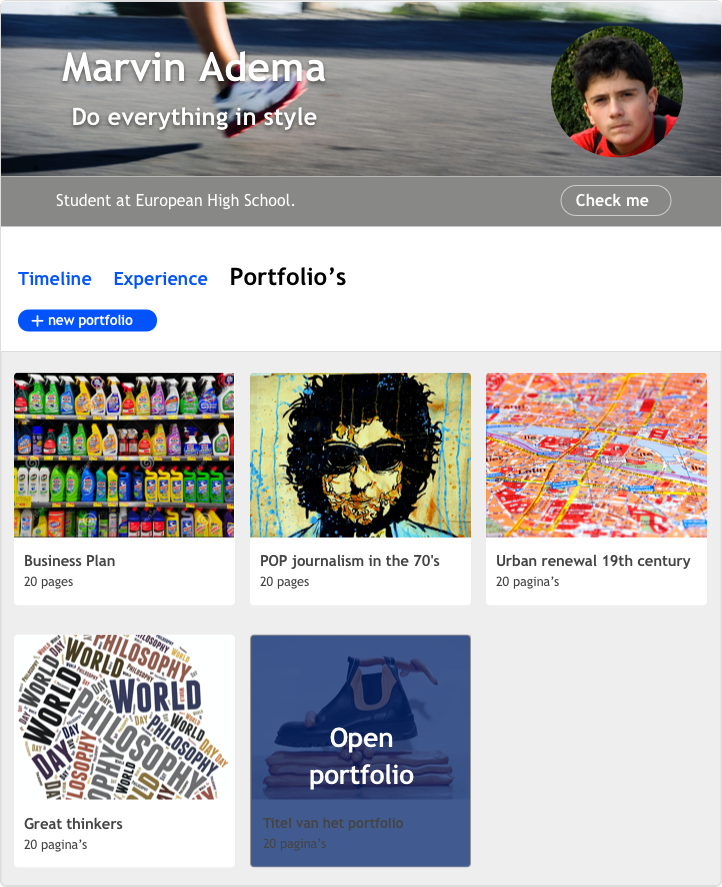 PLANNING ACTIVITIES
Monitoring and controling
The teacher can easily monitor how his students work on their development. By viewing the number of projects that a student is working on or has worked on, and what they are. By giving feedback based on the training objectives. Or possibly by preparing projects for one or more students. This way you can find the balance between steering where necessary and placing the responsibility with the student whenever possible.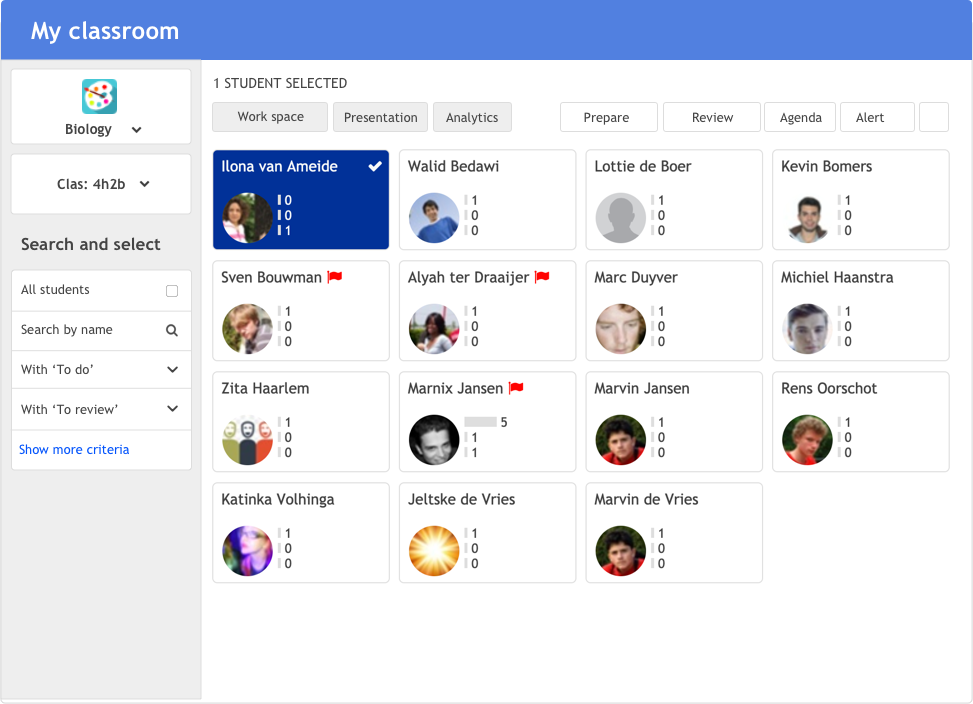 User-friendly
Plug&Play
With Owik you can get started quickly and without training. Owik is extremely handy, intuitive and ready for use. For those who still want something to hold on to, we have a solid online support environment and a short introduction course available.



Safe, transparent, independent
Privacy and security
Owik is not free. That means that the student is not bothered with advertisements and we will never make personal data available or sell it to others. We do promise that we will do our utmost to make the platform as good as possible, so that your students can continue to develop their professional skills steady and targeted.


To prevent data from falling into the hands of third parties in another way, we have periodic safety tests carried out by a certified company.
360 DEGREES
Rubrics: basis for feedback
Rubrics indicate the objectives and serve as basis for 360 degree feedback. So each student knows in clear terms what he or she needs to work on and how he or she is making progress on each of the goals. The school can set up its own rubrics structure. Based on the feedback on rubrics, both student and teacher can prepare a feed-forward with targeted activities.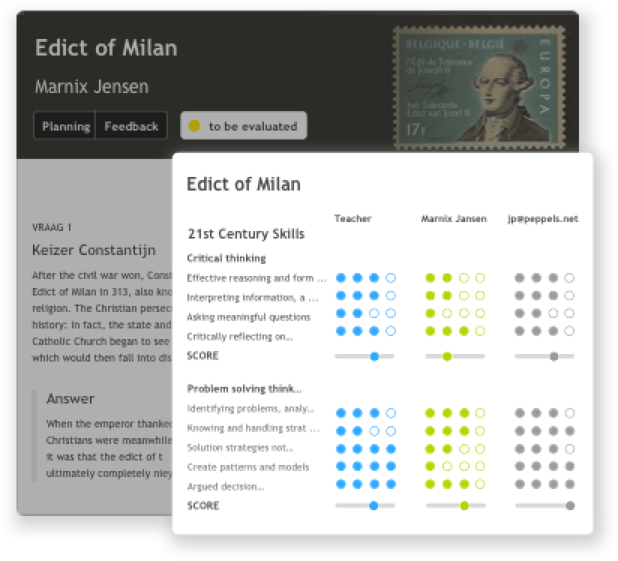 \ nPLANNING ACTIVITIES
Analyze the student's development
With Owik's advanced Learning analytics, students and teachers can see exactly which goals still need to be worked on, how the different feedback relates to each other, which goals have a positive or less positive development and how involved the student's network is.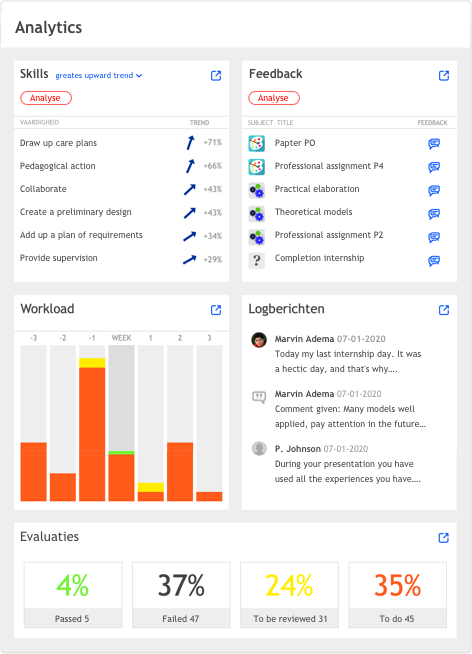 No hassle, the student does the purchasing
Creating the Owik environment for the school is a one-off action. Afterwards, each student can create an Owik account for your study program. No more hassle with paying or with activating accounts.